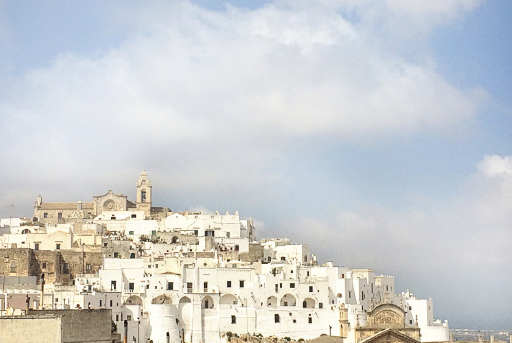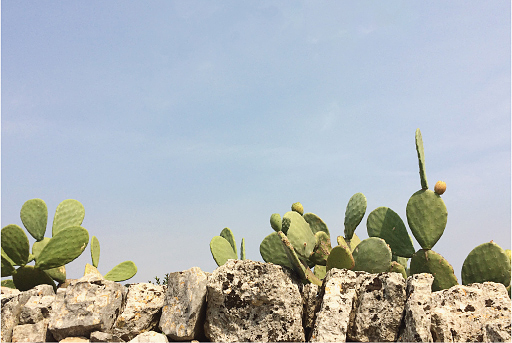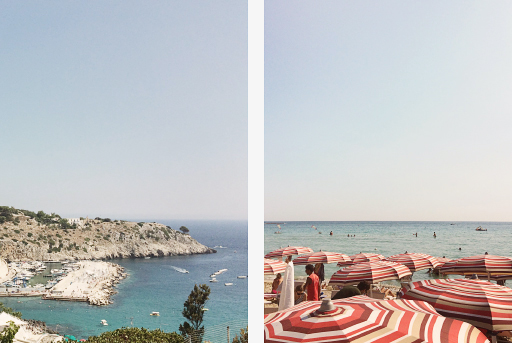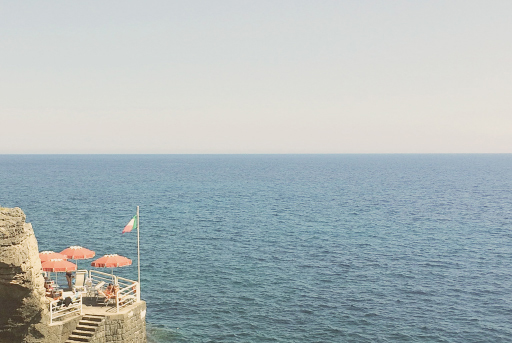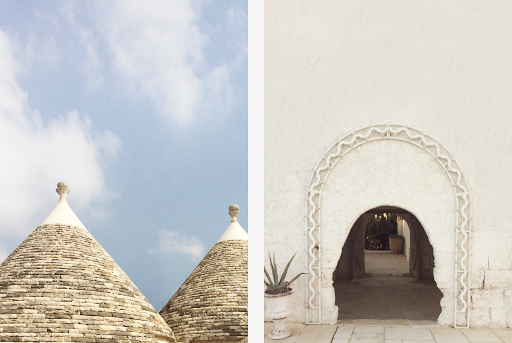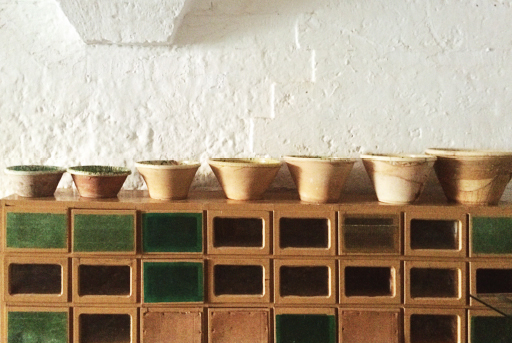 Deep red dusty earth, ancient olives with gnarly trunks the size of oaks and a dramatically rugged coastline, Puglia's raw beauty is unlike any other region in Italy. Punctuated by chalky architecture, the landscape is less classical Italian and more a reminder of Puglia's colourful past. We're talking Greek coastal dwellings, Romanesque monuments and Spanish fortified farms converted into minimalist havens, 'Masseria'. Together with the traditional conical Trulli, this area is rich in story, generous in hospitality and abundant in local treasure.
All day wandering in the stunning hilltop hamlet of Ostuni, known as The White City. Town hop around neighbouring Cisternino, Martina Franca, Locorotondo and Ceglie Messapica. A morning trip to Unesco world heritage village Alberobello, its glittering white washed maze of tiny streets dotted with beautifully preserved Trulli.
Late afternoons for Lecce's honey-coloured baroque architecture and disappear into the secret laneways of Gallipoli at sunset for an aperitivo at Blanc Cafe and Living Store, a well hidden internal courtyard bar within a lovely local design store, cocktail & shopping? Yes. If in Ostuni - Drinks at Riccardo Caffe, choose a little table in the alleyway for people watching, wander over to Osteria Del Tempo Perso for dinner. And for low-key sunset drinks overlooking the ocean, stop at one of the local beachside bars anywhere along this stretch of coast.
There are beautiful swimming spots on both coastlines, but for secret grotto swimming, take the drive along the Salento coastline. Dive into infinite turquoise waters from the rocks or for a little comfort and a beach umbrella, stop at a local Lido. Favourite dip at Bagno Marino Archi in Santa Cesarea, Terme. And for the perfect beach cove, then it's Polignano a Mare. Best seafood at Chichibio restaurant in the town for later on.
STAY
There are so many stunning Masseria throughout Puglia, pick one with a pool and closer to a local town if you're planning daily adventures. Also, experience the converted ancient shepherd huts with a few nights in a local Trullo dwelling. Although many appear small, their conical double height ceilings and cool rounded walls are really soothing, and feel somehow quite spacious - Montaltini, Castellana Grotte. A few of our favourite Masseria - Masseria Moroseta in Ostuni, Il Tabacchificio in Diso, Borgo Egnazia in Fasano, and if taking a drive to Manduria, Masseria Potenti.
TASTE
Known as the garden of Italy, Puglia harvests the juiciest fresh figs, almonds, melons, Primitivo wines, insanely sweet tiny tomatoes that hang in bunches from the ceilings of local kitchens and venture to the multi-coloured Fichi D'india - Cactus fruit, sweet, tangy and suprisingly good. Best kept secret for wine lovers is Bruno Garofano, the winemaker behind renowned GianFranco Fino's 'ES' Primitivo, runs his family boutique production with daughter Mariangela, in Manduria. If you can get it - 'Acini Spargoli' Primitivo from L'Antico Palmento di Garofano.
OTHER WORLDLY
An evening at Masseria il Frantoio. Incredible food/wine matching, exquisite candle-lit courtyard dining and all produce is grown in the lush gardens of this former olive pressing farm. What makes the evening that little more magical is an after dinner wander through part of the main homestead that has been left untouched since the 1930's. Each room feels as if it has been vacated momentarily, with half read faded newspapers, old records, dusty glasses, and in a bedroom, beautiful bakelite containers filled with personal treasures and drawers brimming with sherbet coloured underslips. Fingers-crossed they don't renovate this beautiful time capsule. Located just outisde the walls, Ostuni. And, for deep cultural immersion, descend into Dante's Inferno performed in the underground grotto at Castellana Caves, the ultimate in set design, powerful performances in echoing shadows.
SOUVENIR
Handmade ceramics from the village of makers. Inland from Taranto, Grottaglie, its name is derived from the artisans scooping soft Tuffo stone that created little grottos in the land. You'll find workshops crafting fine artisan Majolicaware alongside those with rustic clay pots and simple bowls dipped in thick, sticky glazes. Practical, stunning and whilst tempting to check-in, they're heavy, ship them home.