It's the spark of adventure,
of movement and of creating fresh ideas. The journey inspires connection, discovery and always, the start of something new.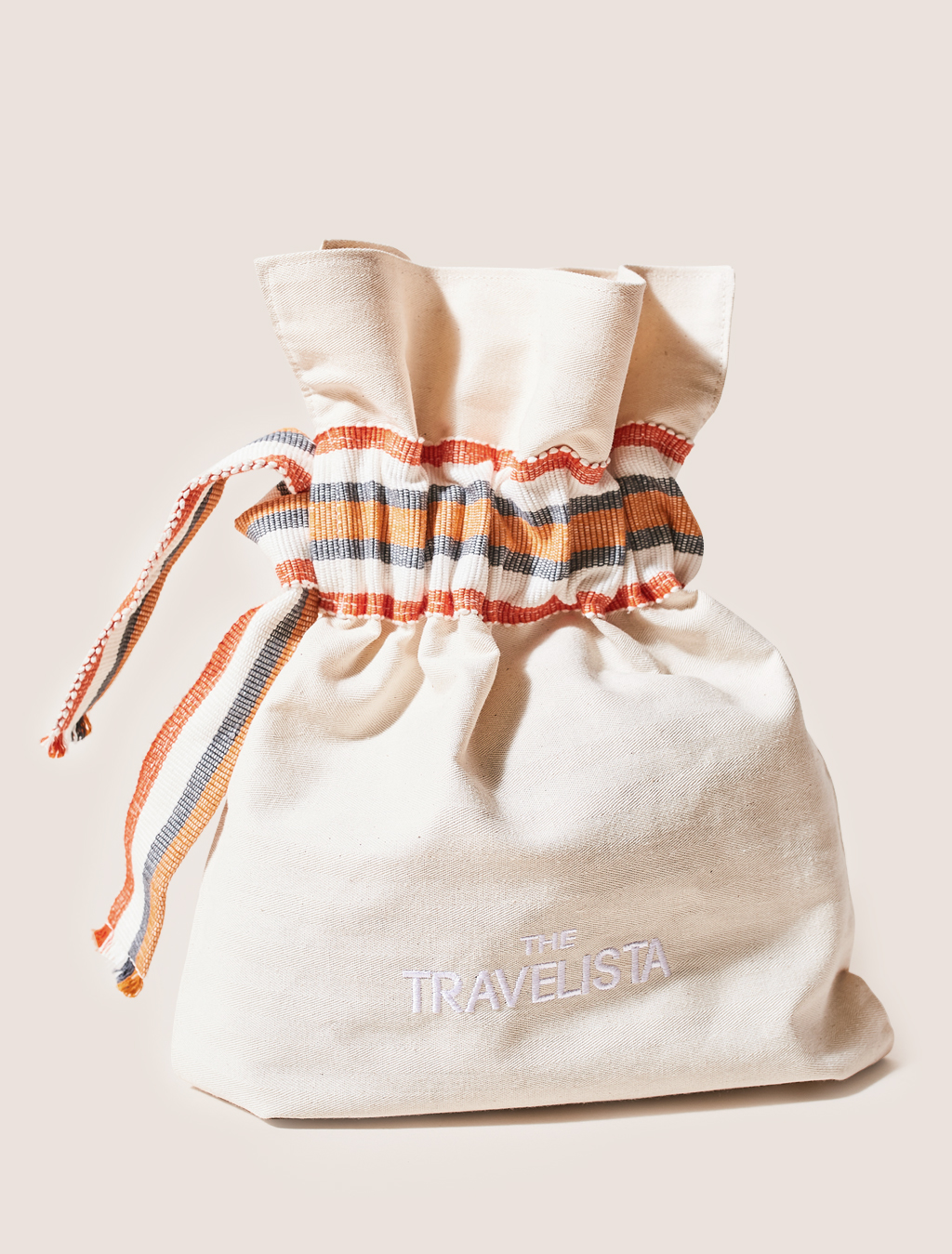 There's nothing like the anticipation of the next adventure, but the skin-parching reality of the long haul flight can genuinely challenge the concept of effortless travel. With moisture loss starting from the moment you take flight, boosting hydration is crucial to protect delicate skin in transit. This range has been specifically created to provide that extra moisture, fundamental in maintaining skin health while you're away.
Dedicated to the whole journey, The Travelista brings a considered collection of deeply quenching essentials to the travel skincare kit. Designed to nourish face & body, each product has been formulated for performance using luxurious skin compatible organics and balancing botanical actives. With efficacy at our core, this range has been created with ingredients selected to protect against harsh environmental stressors like extremely low relative humidity levels onboard planes, shifting time zones, air pollutants and exotic climate changes. Whether you're off exploring, treasure hunting or reconnecting, our mission is to nourish the adventure, restoring your radiant glow.
Travel lightly
Travelling beautifully also means travelling lightly and with respect for our planet. Our products are crafted with premium, active botanical ingredients and without harmful additives. Our 100% recyclable packaging has been selected to retain the integrity of formulas rich in powerful antioxidants. Our opaque containers are UV blocking and made from non-chemical leaching materials. The Travelista is 100% free from animal cruelty.
The Travelista is created in small quality controlled batches in Australia for the beautiful world of travel.