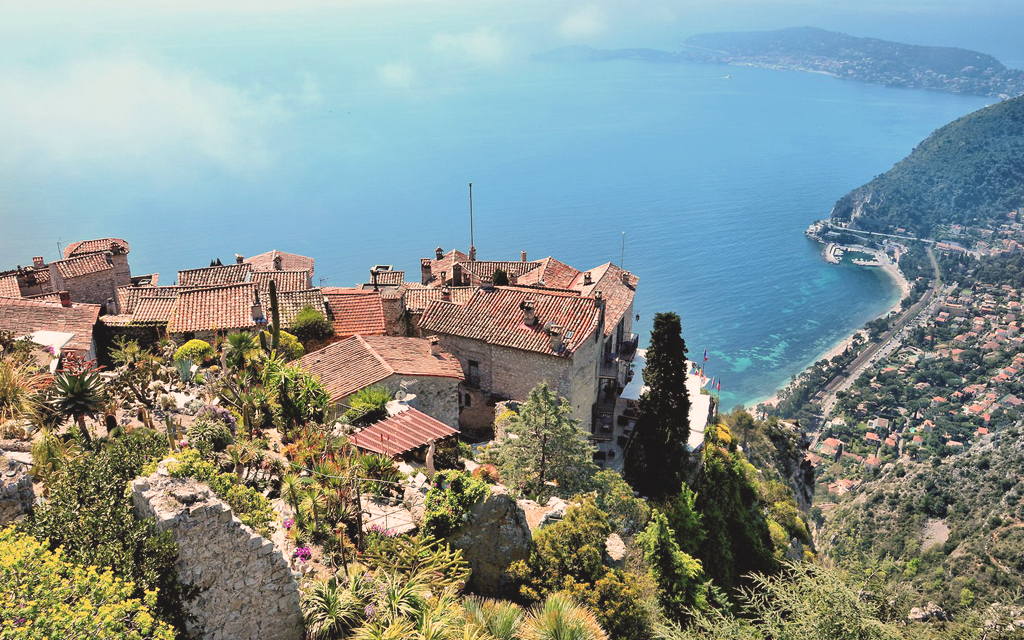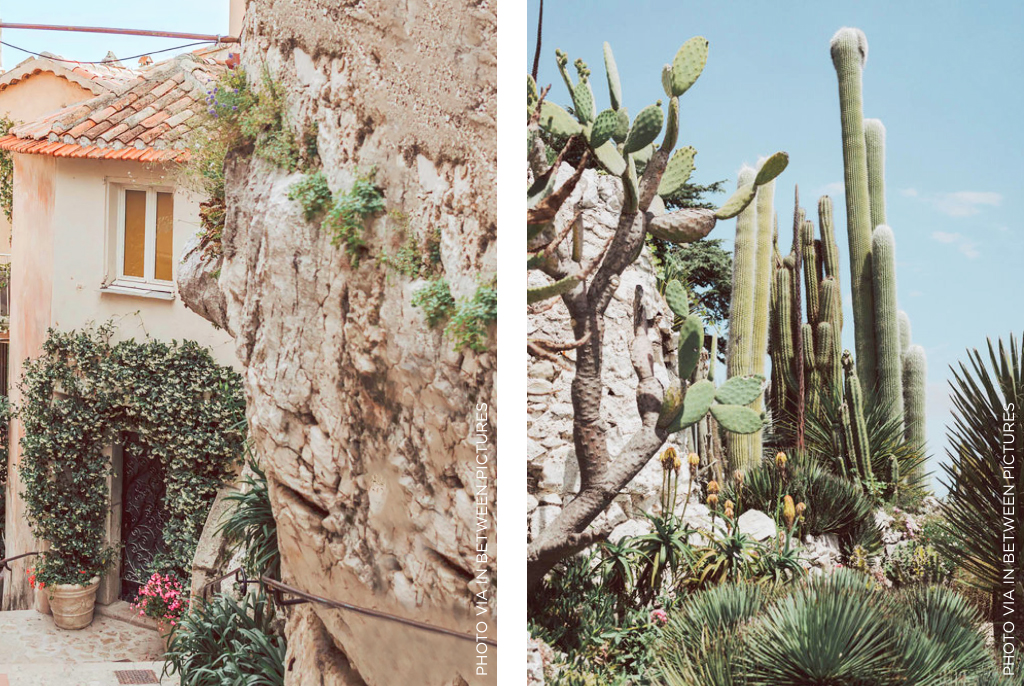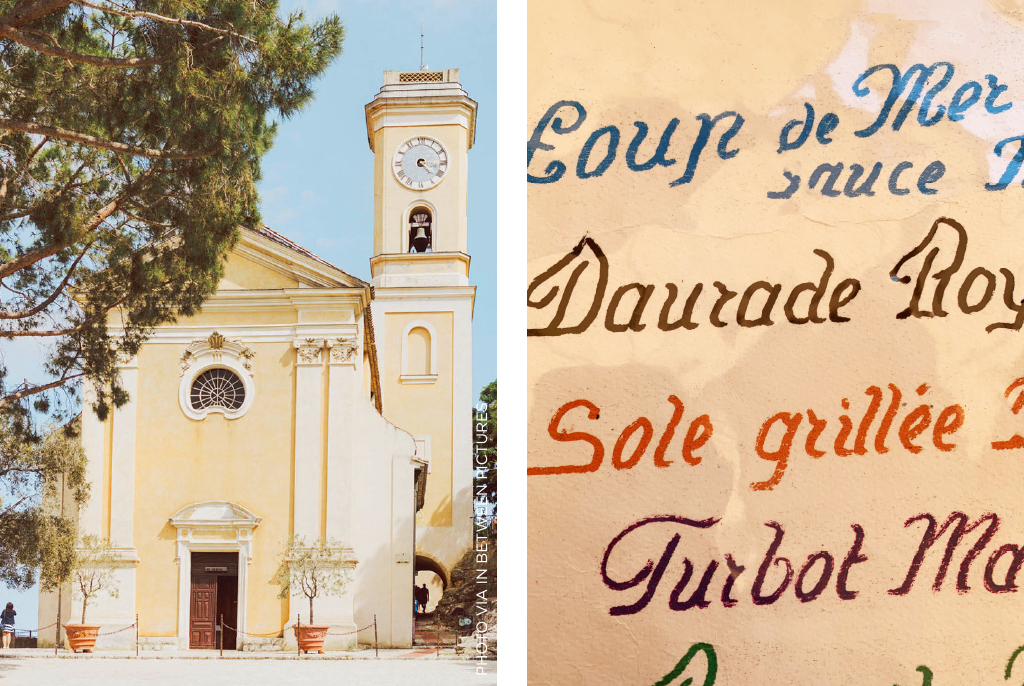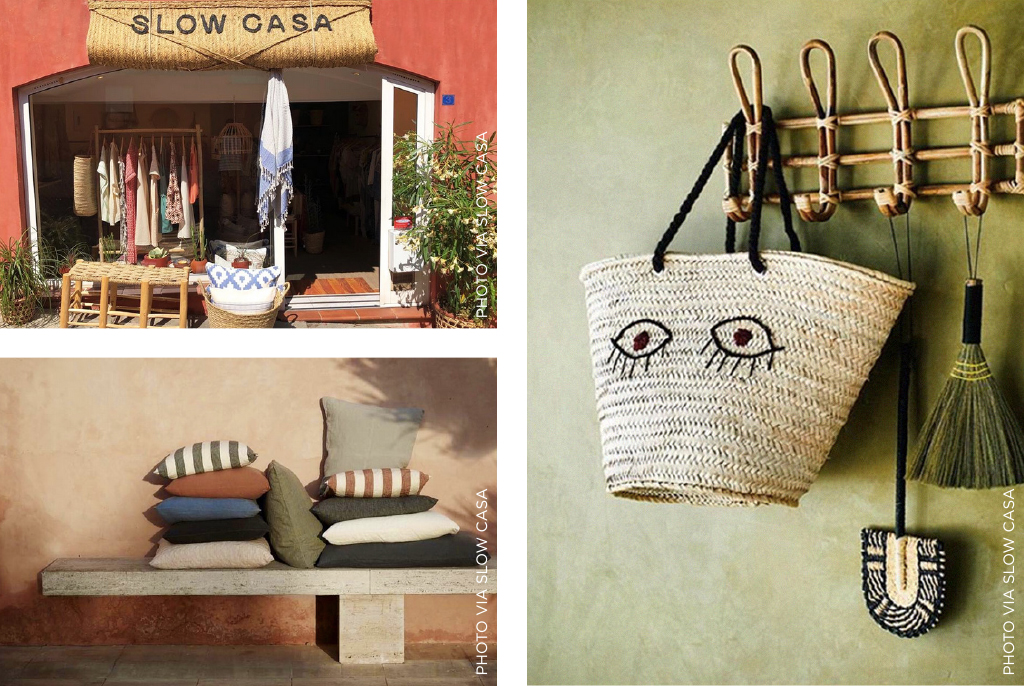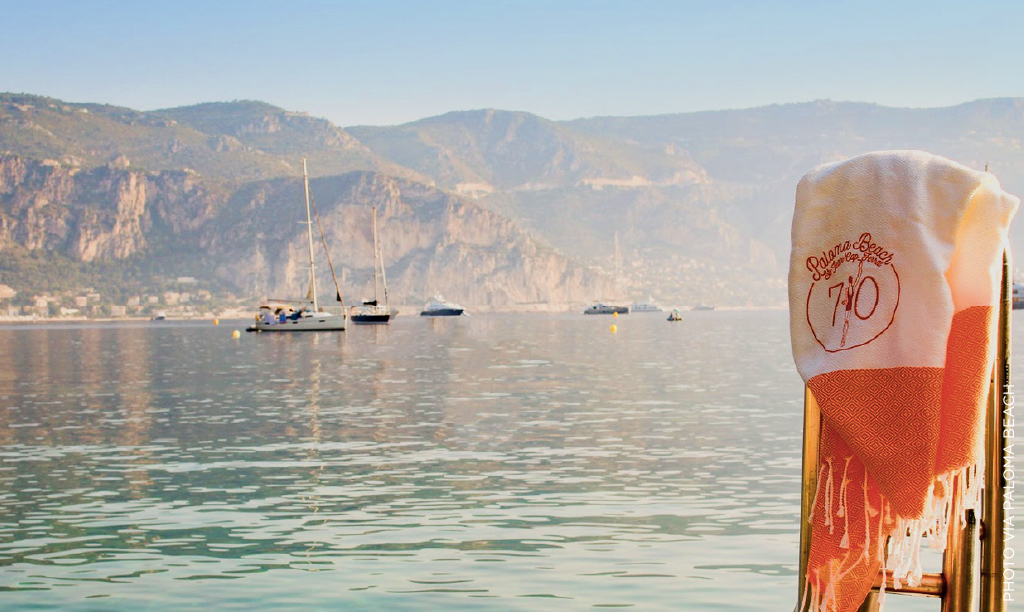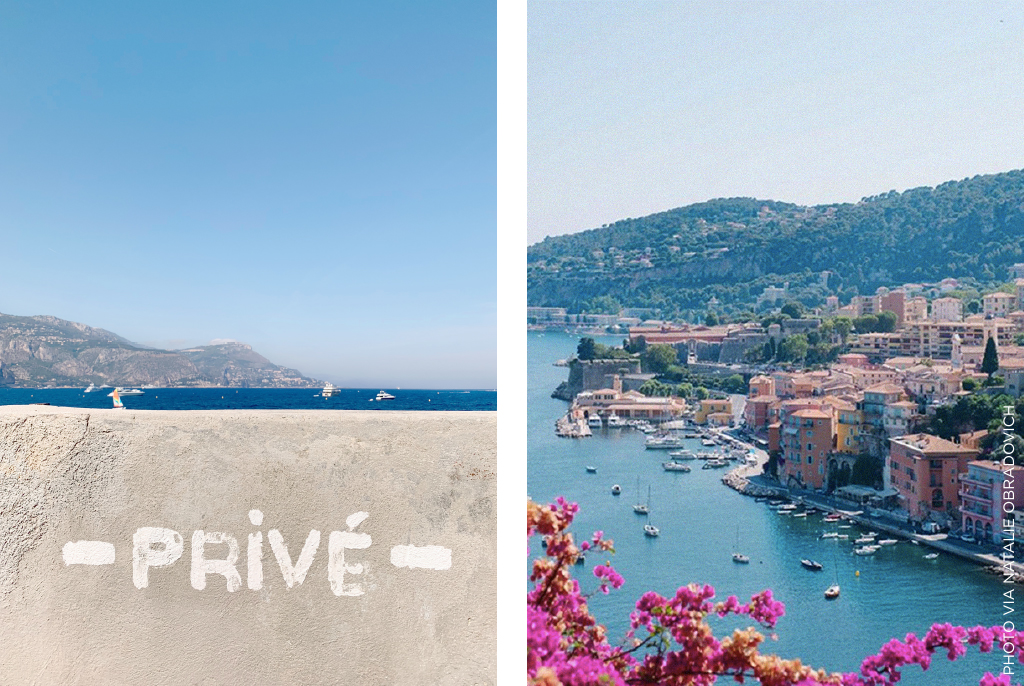 Perched high above the lush hillside of the Riviera, the tiny hamlet of Eze can easily be spotted from the road below. It's one of those ancient towns that you notice as you're driving past and wonder if anyone still lives there. Take the detour, it's beautiful and worth the steep windy road to get there. Car free and perfectly preserved, Eze is a peaceful observer of the Mediterranean coastline and an excellent base to begin exploring the quieter stretch of the Côte d'Azur.
There is something about heading to the hills that brings perspective to your sense of place in the world and from Eze, everything feels really special. The air here is super crisp, even in the height of summer. With the bluest skies, soft shadows on golden walls and the wandering vines that seem to hold the town together, every angle is a moment. Bring a sketch pad, even if you don't think you can draw, miraculously something worth keeping will happen.
Morning wanderings start at the top of the hill and to a secret garden like no other. Set within the grounds of the original castle walls, Le Jardin Exotique D'Eze is a perfect suntrap for an arid dreamscape of giant exotic cacti. Some more than 150 years old, these architectural clusters of dusty reds and greens are perfectly framed against the coastal backdrop.
Escape the midday sun at the Baroque Église Notre-Dame de L'Assomption. Supremely calming, the warm scent of frankincense is ingrained in the wooden pews and ornate candlesticks thick with molten wax, look like they've been burning continuously since the 1700's.
Find your way down to the beach of Eze Sur Mer in the afternoon via the cliffside trail noted by Eze's most famous resident, German philosopher Friedrich Nietzsche. The path is steep, the view is spectacular and the track leads you to the coastal walk. Fill your market panier with boulangerie treats for picnics on the go, and there are so many coastal cafes for casual dining. Make sure to book one evening at Michelin starred La Chèvre D'Or in Eze village.
Other Worldly
There are pockets of unspoilt magic along this stretch of the Riviera, where 60's glamour is preserved behind giant tangerine coloured sunnies and the gates of secluded villas. To revisit this dreamy french movie feel, plan to be there in the off season months of May, June or September. Spend full days coastal walking, discovering secret swimming coves, vintage stores, local cafes and along to favourite, Paloma Beach on the St Jean Cap Ferrat peninsula. You'll be rewarded with fresh granita from the beach club cart, faded sun loungers, infinite swims and a late afternoon aperitif.
Stay
If waking up in Eze, book a night at old world landmark Château Eza. With only 14 rooms, you'll have the terrace to yourself if up early. The building itself carries 400 years of history with each room opening to a private balcony with incredible ocean views.
To feel like you live in the area, then renting a private flat or villa along the coastline is a beautiful low key alternative to hotel life.
Souvenir
Search out a pair of honeyed leather Tropezienne sandals, historic favourites, Rondini. Lovely laneway finds in Eze and in nearby VilleFranche Sur Mer, head to Slow Casa here for its curated artisan homewares. For vintage french linens and ex-châteaux treasures, drive into Nice for the weekly antique markets.